Please note we have recently hired for this position. If you have experience in the local SEO space get in touch to be notified of new positions available.
Love SEO strategy, working with a solid team to get it done and showing off the results to clients? Read on…
We have a position available for an SEO Account Manager in Melbourne (remote work or in our local office).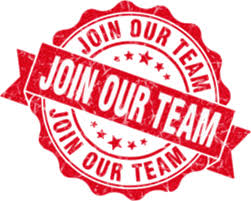 We are a leading Local SEO Company searching for the right individual who has the motivation, the commitment, and the skill-set to make the most of this opportunity.
Someone who makes a personal commitment to giving a top-quality, consistent performance because that's just who they are.
Our company is NOT looking for temporary workers who bounce from job to job. We've worked hard at becoming one of the best in the Australian Local SEO industry and we're still growing. The only thing we need is more professional, pro-active people to grow with us.
What will our new SEO Account Manager be doing?
Essentially this role requires a results driven approach to the management, strategy, implementation, and reporting of SEO tasks for a number of client campaigns.
Responsibilities:
Continuously improve and adapt our SEO processes.
Assess campaigns and provide direction for SEO tasks.
Coordinate and manage SEO tasks with our team.
Assist in implementing and quality checking SEO tasks.
Send work reports directly to SEO clients.
Essential Skills:
Previous experience in managing SEO Campaigns is essential to hit the ground running.
Strong customer service skills to not only communicate effectively with clients, but excite and educate them about our work and results.
Ability to work well with a team enabling and inspiring the best outcomes.
Broad SEO skills including on-page SEO, site audits, linkbuilding, social media and content strategy.
Working knowledge of essential SEO tools including Ahrefs, Google Analytics, Google Sheets, Screaming Frog, Buffer, and WordPress content management.
To communicate successfully with clients and the team, the successful applicant will need to have availability during business hours in Melbourne, Australia (UTC+10). This would suit someone in or close to our timezone – Australia, New Zealand, Philippines, Thailand or Vietnam.
I'm only interested in working with individuals who truly have a desire to join our team on long term basis. If this sounds like you, please apply and I will personally read your application and answer any questions you may have (seriously, the more questions the better!). In your application please mention your favourite dessert so that I know you read the complete job description.
I will be selecting 3 candidates to hire on a trial basis. After seeing your work, we'll choose who to bring onto the team.
Please send your application via our contact form. Look forward to hearing from you!
Chris Finnegan
Founder SEO Copilot