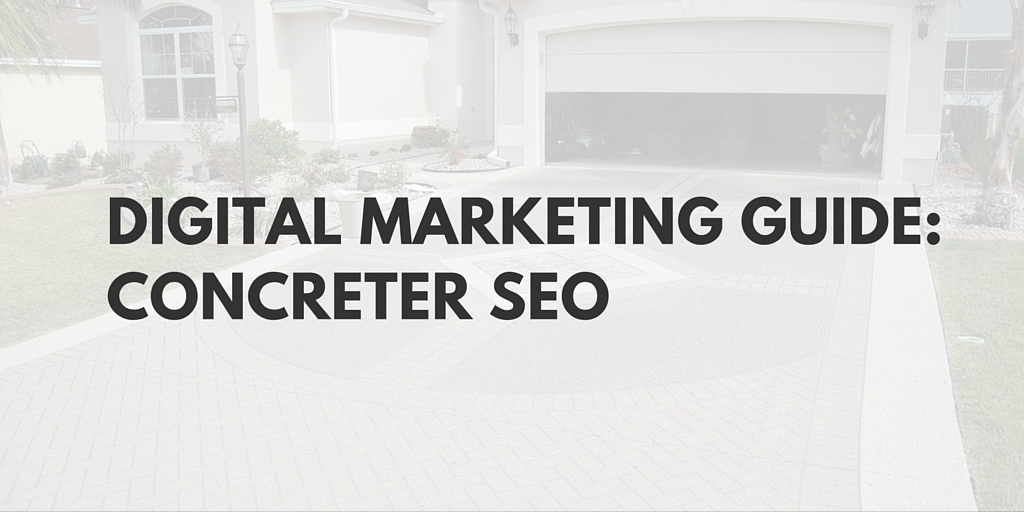 Concreting business owners I speak to have one common challenge. Generating enough leads to keep busy all year round – Especially during the colder months when clients are thin on the ground. Inconsistent work flow can harm your bottom line, cash flow, and in some cases means letting go of staff after you've invested time and training in them.
What is your concreting marketing strategy? Most concreters rely on word of mouth, or use outdated print and brochure marketing methods. Now don't get me wrong. Keeping customers happy and asking for referrals is important, but it's not a marketing strategy that's going to consistently grow your business.
In this digital marketing guide I answer the most common concreter marketing questions and share concreting SEO tips (with examples).
Digital marketing for concreters. Does it work?
The 3 ways to get on the first page of Google
The top 12 concreting keywords
Website optimisation for concreters
Content writing for concreting websites
Linkbuilding for concreters
Social media for concreters
Need help marketing your concreting business? Have concreting SEO questions? Get in touch and outrank your competitors!