Backlinks continue to be a dominant part of Googles search algorithm, essentially acting as "votes" for your website. But not all links are created equal!
There was a time five years ago when many SEO packages were focused on creating as many backlinks as possible. But in 2014, it just isn't the case that the more backlinks you have, the higher your website will rank in Google.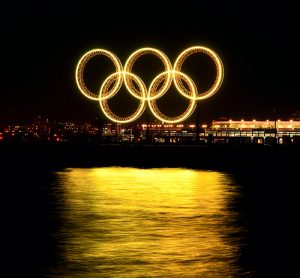 Modern link building is a tricky world to navigate. Especially now bad backlinks can have your website penalised by Google.
So how do you create a Google friendly backlinking strategy that contributes to your site appearing on the first page of Google's search results? These 5 golden rules will help grow a quality backlink portfolio without appearing spammy or being penalised by Google.
Rule #1 Think about website traffic.
Link building is not all about finding authority sites that give your site a boost of SEO juice (although this is also important).
Think about relevant sites within your niche. Which sites do you read, do you find valuable, and provide a unique resource for you? If those sites are useful for you, they are likely to be enjoyed by your audience too. Try to obtain links from these relevant sites in order to gain targeted traffic from their readership. Don't think of other websites within your niche as the enemy – they could actually be extremely helpful for providing traffic to your own site.
Rule #2. Create a diverse portfolio of backlinks
Backlinks ultimately let Google know that your site is trustworthy and useful for a certain audience. By creating a diverse repertoire of backlinks, Google will be able to comprehend that many different sites and online platforms think highly enough of your content to link to it – and they will reward you for that.
If you have listed your business on ten local directories, that's great. But that alone will not have your site soaring up the rankings. In fact, relying on one type of backlink strategy can be dangerous, as Google can easily detect this as an unnatural link profile. Diversify links across social networks, social bookmarking sites, blogs, websites, blog comments, and forums.
Rule #3. Ensure you have anchor text diversity
When you are trying to get your site to rank, you are trying to get it to rank for certain keywords. Avoid using these keywords repeatedly in anchor text, this is a big red flag to Google that you are building links to manipulate the search engine rankings. Instead, work your keyword into a variety of natural phrases, creating anchor text diversity that Google will approve of.
Don't overdo keywords in anchor text, a natural link profile includes the url address of your site and brand throughout anchor text (Your Domain, YourDomain.com.au, www.YourDomain.com.au etc…) and your backlink profile should reflect that.
Rule #4 Avoid site-wide (external) links
Site-wide links are often found in website footer content, present on every page of a website. Internal site wide links are no problem, it would be difficult to navigate a website without them. External site wide links are treated differently. Google will often assume they are paid links even if they are not, especially if they link to unrelated websites. So avoid site wide links, or ensure a "No-follow" tag is applied to tell Google not to follow, or pass link juice to the target page.
Rule #5. Don't be a spammer
To stand any success at link building, you need to build out a profile of diverse inbound links over time. Whatever you do, don't be a spammer. When you are new to the SEO game and you are frustrated that your site isn't getting the search results you would like, it can be tempting to part with a very small amount of money on sites like Fiverr.com and pay for thousands of low quality, spammy links in a bid to boost your rankings.
Don't do it. Cheap scalable backlinks (such as submitting junk posts to article directories) are nothing but trouble. Not only will this not work, but if you are found out by Google, they will penalise you. In terms of SEO, penalising a site is not a gentle slap on the wrist. Your site could be blacklisted and all of the work you have put into creating engaging content and a solid online presence will be wasted.
A successful link building process takes time, so avoid shortcuts which could have disastrous results. Follow the 5 golden rules of link building and you'll see your Google visibility and referral traffic grow.