The vast majority of blogs encourage interaction and discussion in the form of blog comments. Writing blog comments on popular niche websites can help your business in more ways than one.
Blog commenting can generate instant website traffic from niche sites with large communities, and lead to new business opportunities.
If you're smart about your blog commenting strategy.
If you're buying $5 bulk blog comment services, you're doing it wrong!
How do blog comments help SEO and website traffic?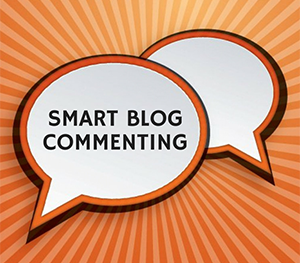 Referral traffic. Visitors on niche related sites are also your target market. If your blog comment generates interest people will click through to your website, increasing targeted website traffic.
Build Relationships. Leaving comments on other people's popular blog posts is an excellent way to network. Quality comments get you noticed by the blog author and their community, which can lead to new business opportunities.
SEO Value. Published blog comments include a link to the author, in most cases your website, sometimes social profiles like Facebook. These links are almost always tagged as no-follow, instructing Google not to pass "link juice" (although they still carry some weight albeit far smaller than a do-follow link).
They are still a valuable part of every backlink profile and niche SEO strategy. Blog commenting on relevant posts demonstrates relevancy to your niche, and diversifies your backlink profile with a natural mix of follow and no-follow links. Both important Google ranking factors.
Finding the best niche posts for blog commenting
Assuming you've done your keyword research finding relevant blog posts is easy. Looking for lists of the "best blogs" in your niche is slow and inefficient. Smart blog commenting uses "search footprints" in Google to find the best ranking posts for keywords.
"Search footprints" are basically common expressions found on websites for a specific purpose or function. So for blog commenting we would enter a keyword and blog comment footprint like those below.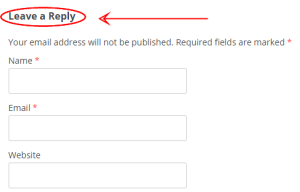 [Keyword]  "Add New Comment"
[Keyword] "add a comment" [Keyword] "Leave a comment" [Keyword] "Leave a Reply" [Keyword] "Add Comment"
The quotation marks are important to tell Google you want results with the exact phrase. You can add site:.edu and other google search modifiers to vary the results, and build your own footprint library.
By default Google displays 10 results per page, but you can increase the search results per page to 100 to make things more efficient.
Ok so now you've got hundreds of niche blog posts, but which are worth investing the time to comment on?
This is where the SEO Quake Google Chrome extension shines. It allows you to display various SEO and social metrics overlayed on the search results. Sort the results by these metrics to ensure your time is spent on high authority, high traffic websites. An alternative is the Moz Toolbar.
Filtering blog comment sites is not just about SEO metrics. Ensure the blog posts are also relevant to your website.
Creating blog comments that get noticed
To give your blog comments the best chance of being published (and generating website traffic) follow these blog comment tips.
Use your real name, or that of someone prominent in the business. You wouldn't introduce yourself as [insert keyword] or with a fake name in the real world so why do it online. Build your brand and reputation! Matt Cutts from Google discussed the importance of using your real name in a video about blog comments and spam.
Get a Gravatar profile image so a picture of you (instead of a spammy looking grey head) is shown alongside with your comment. This will help build relationships and get you noticed.
Don't be self promotional. Talking about yourself to much, or dropping links in blog comments is a big turn off to blog moderators.
Make sure it's obvious from your comment that you've read the post (yes, READ THE POST). Avoid generic "nice post" type comments, mention something directly in the post including the authors name. Quality comments will encourage more readers to click through to your website.
Try to be amongst the first to comment on a blog post. Not only will you get a more visible top position, but you'll also be exposed to the initial spike of traffic from the promotion of the freshly published post. Use a RSS reader like Feedly to be notified of new posts.
Over to you! Did you find these tips useful? What is your best blog commenting tip?